Organizations, companies and manufacturing groups are working to increase the skilled jobs workforce. Most efforts start with the youngest generation. 
"A lot of kids don't want to go to college," NASCAR Hall of Fame Driver Richard Petty said. "This is a vocation that you can make a decent living out of it and you'll always have a job." 
Petty and Motorcycle Builder Billy Lane, are partnering with Northern Tool + Equipment to help a younger generation gain interest in their expertise. The Tools for the Trades Program gives high school students professional instruction and mentorships. Northern Tool also donates professional-grade tools for those in the classes.
"They have to step outside themselves, tackle something they had never done before, challenge themselves and succeed at it," Lane said. "I think that's one of the lessons we'll teach them along with the skill, is the fact that this is the path to success."
 MARYLAND PUBLIC ELEMENTARY SCHOOL REINSTATES COVID MASK REQUIREMENTS, DEMANDS THIRD-GRADERS TO WEAR N95 MASKS
This year, two Minnesota High Schools are participating in the program. They'll build a go-kart throughout the school year as part of their automotive classes. Lane and Petty will mentor the students along the way. 
"There wouldn't have been a Richard Petty, race car driver if it hadn't been for the kids we're trying to get to," Petty said. 
Petty has won more NASCAR Cup Series than any other driver. He credits some of that success to those who built his cars. 
"A lot of the boys that work for us, especially when I first started had no mechanical degree behind them or anything. They just came out to the farm and said, 'Hey, we want to go work on a racecar,'" Petty said. "They were the ones who did the big part of it, by working on a race car and making it able to win races."
Northern Tool's Wade Kotula says since the Tools for the Trades program began, it has partnered with 19 schools. 
"It's a drop in the national bucket, but we're trying to grow our efforts and partner with some great people like Billy and Richard, who also share our passion for the trades," Kotula said. "Our mission is to keep going forward and collaborating and there might be unique projects down the road." 
Northern Tool has around 130 stores throughout the U.S. Kotula says he has seen manufacturing workforce gaps firsthand. 
"We work with people in the trades every single day," Kotula said. "That's why we're trying to do our part to take a step in the right direction to reverse this trend."
 NEW MEXICO TEACHER CONCERNED OVER DISTRICT BANNING SAFE SPACE SIGNS DEPICTING 'POLITICAL MESSAGES'
The number of manufacturing workers between the ages of 45 to 54 has fallen slightly in recent years. Younger workers have begun to fill that gap. The number of workers between the ages of 20 and 34 have increased slightly in the last decade. President and CEO of the National Association of Manufacturers says more young people are starting to go to trade schools. More high schools are also offering trade and manufacturing programs. 
"This is shop class, supercharged," Timmons said. "This is really saying, 'Hey, if you want to see what manufacturing is like, come take this class and be a part of this potential opportunity.'"
Zachary Humphrey is an auto teacher at Minneapolis Public Schools. He says having specialized classes, abundant resources and valuable mentorships, can be life-changing for students.
"That's a key aspect to a young person's life. This mentorship is going to be a huge deal from Billy and from Richard. This is going to be something that we're going to remember forever," Humphrey said. 
Luther Kominski also teaches auto at MPS. He says resources for his classes, and the number of students enrolled in them, have increased over time.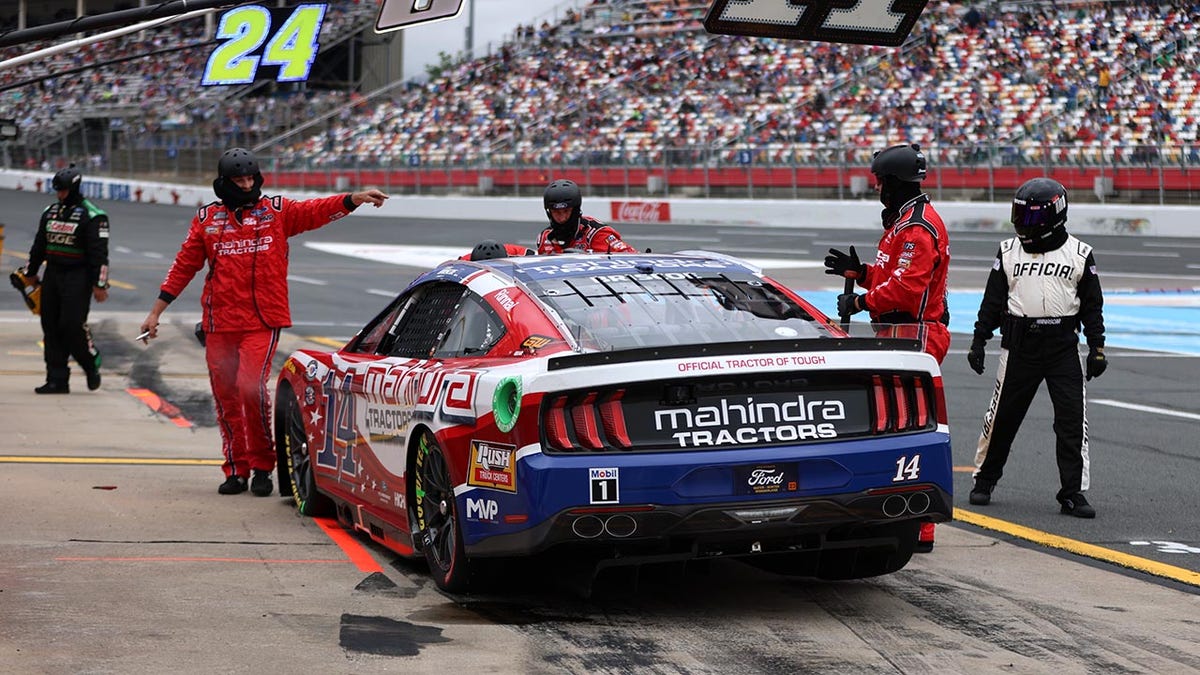 "It's been a pretty steady build since we've been here, and we're really excited with the direction that it's taking," Kominski said. "Classes have been catching on more and more." 
Around 220 students at MPS take automotive classes. 
"The reason I joined the auto program is because I love working with my hands," Student Luis Torres said. "Having this program really opened up my opportunities… We're getting credit while we're in these classes that are going to transfer out to college."
 'DEFUNDED' WISCONSIN POLICE TO INCREASE PATROLS AFTER YOUNG WOMAN BRUTALIZED IN COLLEGE FOOTBALL TOWN ATTACK
Student Ashe Rasche enrolled in auto classes to learn how to fix her own car. The lessons later inspired her to consider a career in auto manufacturing. 
"I wanted to have my own knowledge, if I ever broke down on the road," Rasche said. "Being in the program, it sparked an interest in me, which just made me want to do trade college as well."
Humphrey says all parts of the school district's Career and Technical education program are growing. 
"It's not just fixing cars. There's opportunities in customizing cars, painting cars, estimated sales parts, delivery man. And I mean, the list goes on and on of jobs that are in the technical trade that support hands on positions, Humphrey said. "We can get pretty much any of our kids a job right now in the industry if they're interested in it."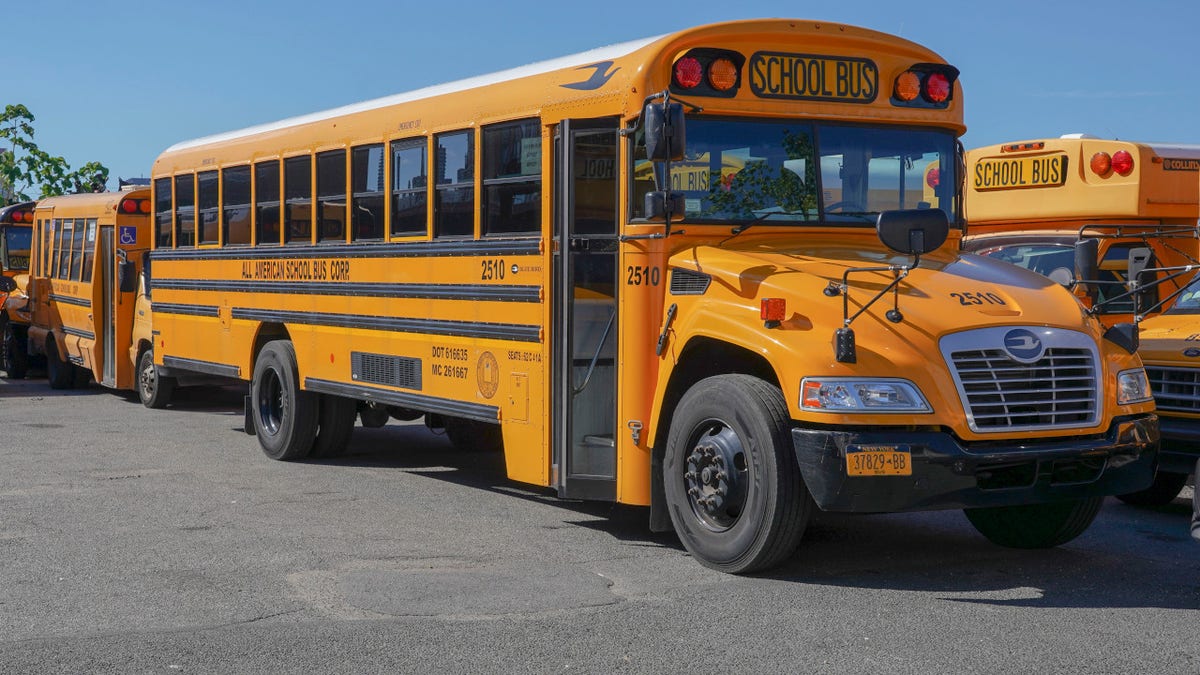 Manufacturing jobs pay an average of six figures and has many options for career paths. 
"If you're thinking about curing that next disease or you're thinking about trying to figure out how to, launch that next probe into space, that's going to teach us things that we need to know about our universe," Timmons said. "Or if you're trying to solve the climate crisis, all of those things can only be done through manufacturing because we are we are the innovators and we're the ones that come up with the solutions."
Petty says programs like Tools for the Trade help show kids how a long-term project and produce great results.
"When you build something, you're like an artist," Petty said. "You get satisfaction out of being able to take a bunch of metal or a bunch of different cars and then put them together and make it work it."
 CLICK HERE FOR THE FOX NEWS APP
The students started school this week and will soon get to work on their go-kart build. They'll race the finished cars in June. 
"We're going to mentor them over about an 8 to 10 month period over the 2023-2024 school year," Lane said. "I still remember being in that position and I remember that feeling, the same enthusiasm. They feel so excited about being able to take this journey."