Founder and Executive Chairman of Amazon Jeff Bezos was spotted with his girlfriend Lauren Sánchez in Spain Monday, where they were seen sailing around Mallorca on his $500 million luxurious yacht
The 59-year-old Amazon founder was seen shirtless, chilling and sunbathing with his 53-year-old Emmy-award-winning journalist.
The yacht is 417-foot-long having the name Koru. It is also regarded as the world's largest sailing yacht with three towering masts, several decks (including one with a pool), and a supporting 250-foot-long yacht with a helipad, as per Boat International.
Oceanco — a yacht builder based in the Netherlands did not confirm whether Bezos owned the vessel however, it was reported that it was to be completed and delivered to the Amazon founder earlier this year.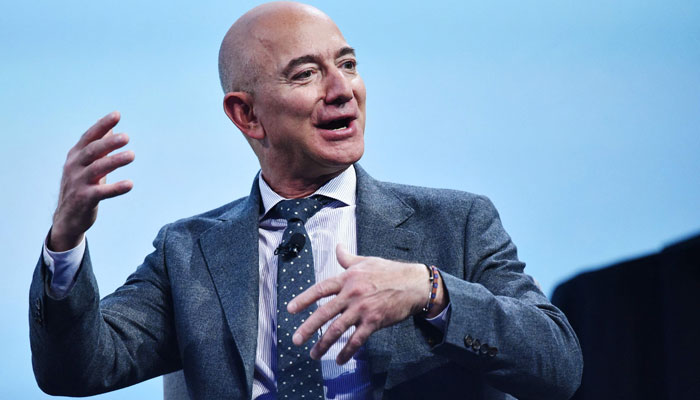 The vessel was seen for the first time in March after leaving the port of Rotterdam, Netherlands, in February.
The Amazon Chairman reportedly intended for this yacht in May 2021 when it was called Project 271.
"The vessel previously made headlines last year when it was reported that the city of Rotterdam had agreed to temporarily dismantle part of the historic Koningshaven Bridge in order to accommodate the yacht, a city spokeswoman told the Washington Post at the time," according to a report from People.
Earlier in May, Bezos and Sanchez were spotted together at the F1 Miami Grand Prix and they were also spotted together while attending Coachella in April.
Jeff Bezos has been dating Sanchez since 2018.