The Colorado woman caught on camera hurling racially charged insults at a Latino family insisted that never-before-seen footage from the altercation supports her claim that she was attacked by a man and multiple women at her Denver apartment complex.
"They swarmed over like a swarm of bees, it was very fast," Blair Featherman said. "I got pushed first by a man, and then the women jumped on me."
Speaking with "Inside Edition," Featherman said there had been several incidents before that July day when individuals who did not live at the complex would sneak into the pool area when residents entered or left the facility.
She said she was concerned that the people she was caught on video with were non-residents and asked to see the key fob they needed to enter the area. When they declined, Featherman claimed the group attacked her.
TEEN WHO SUFFERED LOSS OF LEG IN ACCIDENT IS CALLED 'LAZY CHILD' ON TRAIN, ORDERED TO 'GET UP' FROM SEAT
Featherman also suggested that a never-before-seen video from that day shows that she was assaulted, singling out a moment in the original video when her feet go vertically in the air as she retreated to a poolside lounge chair.
"I was literally curled up in a ball, just like this, trying to do as much as I could to get them from getting in close to me," she said. "I poked some eyes and I think I pulled a girl's hair, but that was in defense because I had four women on top of me."
She also claimed she found press-on nails from one of the women stuck in her hair after the altercation.
The original TikTok, according to Featherman, begins right after the brawl.
In the now-viral clip, Featherman complains about a "Mexican party in the pool" and refers to the group as "trash," among other things. 
TEEN ARRESTED IN VIRAL SUBWAY ATTACK ON FAMILY OF TOURISTS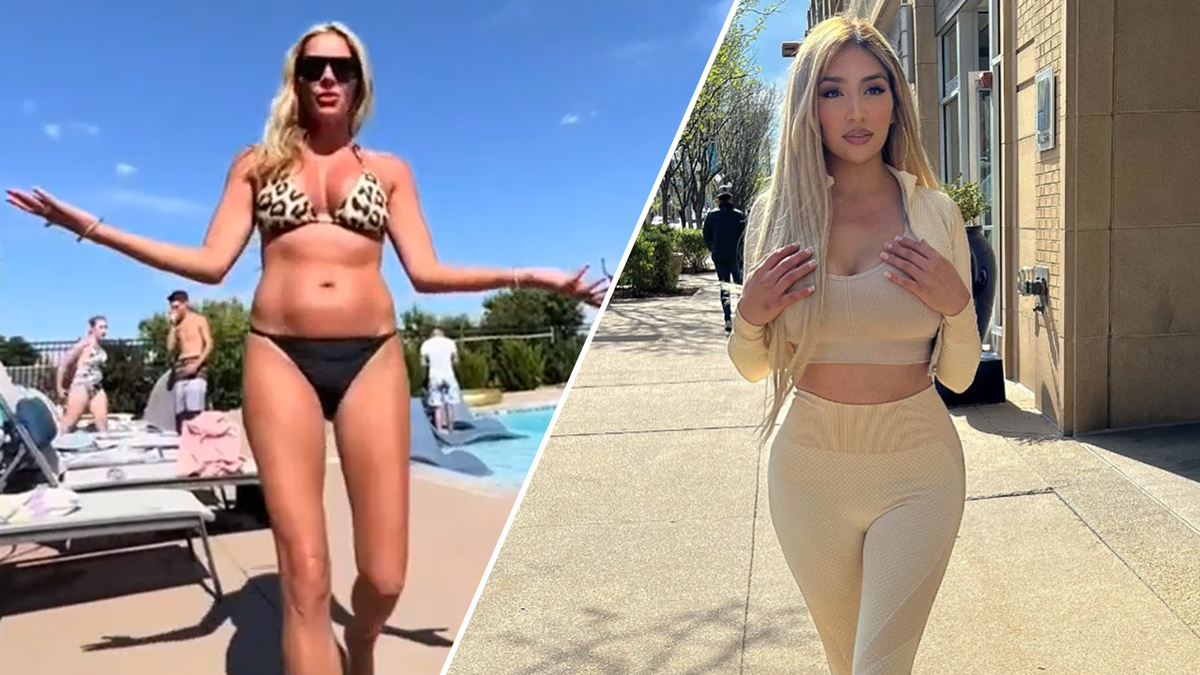 She then lunged at Jade Serie, who was recording the incident, and grabbed her phone.
Serie told Inside Edition that she and her boyfriend live in the complex and showed Featherman their fob when they arrived. However, they claimed this did not stop Featherman from hurling insults.
While Featherman did apologize for her conduct in the video, she stressed that she is not a racist.
"Absolutely not," she said. "I completely apologize for saying what I did about the pool party. I saw the video. It's completely embarrassing. I don't want to act like that or be like that."
LAS VEGAS BRAWL INVOLVING SCANTILY CLAD WOMEN ERUPTED OVER A MARRIED MAN: POLICE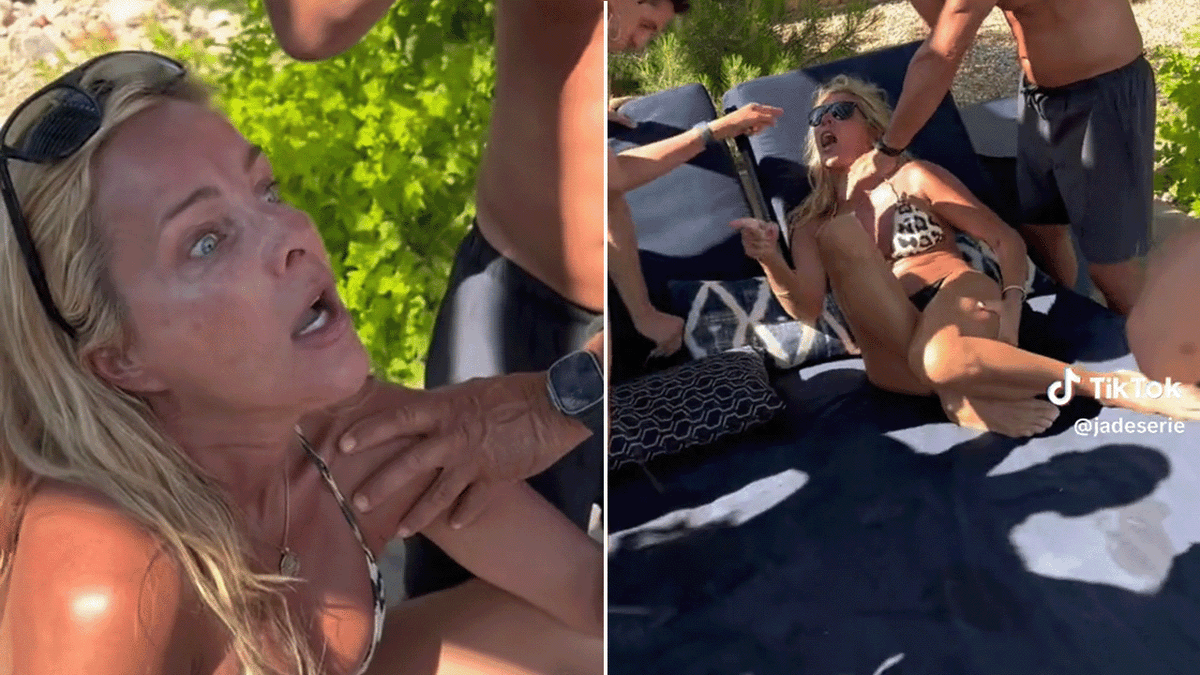 Inside Edition revealed that they spoke to another member of the other party who insisted Featherman instigated the situation.
Featherman previously claimed Serie deceptively edited the video to cut out the moment she was attacked.
Serie denied the video was deceptively edited in any way and provided her own account of the confrontation.
Speaking with The New York Post, Serie said Featherman was "acting belligerently crazy" at the pool and started the confrontation by calling the group names and mocking them for "not knowing what Hermes is."
"[Featherman] should not be able to live [in the complex] after what happened," Serie added. "The little kids were sitting right next to her. How would she like it if someone was acting like that in front of her kids?"
CLICK HERE TO GET THE FOX NEWS APP
For more Culture, Media, Education, Opinion, and channel coverage, visit foxnews.com/media