A German court on Tuesday convicted five men involved in the theft of 18th-century jewels worth more than 100 million euros (roughly $108.5 million) from the Green Vault Museum in Dresden. 
The five men, all belonging to a notorious crime family network, carried out the heist in 2019. Police recovered many of the jewels, including a diamond-encrusted sword, but they may never find the remaining treasure, the BBC reported. 
The men will serve between four and six years, with one other culprit, a family member, acquitted. 
The legal teams discussed a plea deal in January as a result of police recovering many of the pieces, which four of the criminals agreed to and admitted their part in the theft. The fifth man only admitted to helping obtain the tools needed to enter the museum and break into the display case. 
GERMAN PROSECUTORS CHARGE 4 MEN INVOLVED IN FAR-RIGHT GROUP WITH CRIMES OF VIOLENCE
The men cut a hole in part of a window grating with a saw before the theft, then set a fire in order to cut the power supply to streetlights outside the museum, prosecutors claimed. They also set a car in a nearby garage on fire before fleeing to Berlin, where they were caught several months later. 
The collection was assembled by Augustus the Strong, Elector of Saxony, who commissioned many bejeweled pieces as part of a rivalry with French King Louis XIV. 
GERMAN 'FIREBALL' EXPLOSION THAT SEVERELY INJURED SEVERAL FIRST RESPONDERS MAY HAVE BEEN PLANNED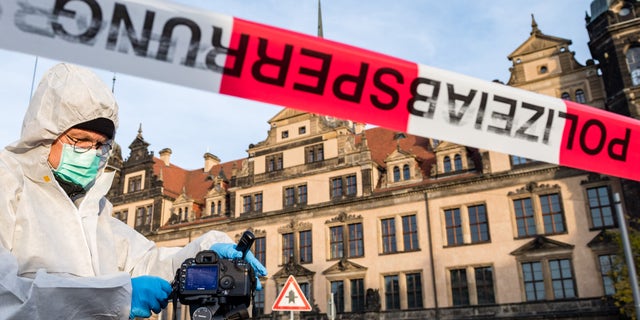 The 21 stolen pieces contained more than 4,300 diamonds, many of them on different objects such as the sword, a bow, a breast star and an ornate headdress. 
The state of Saxony, where Dresden is located, claimed almost 89 million euros in damages for the pieces, some of which required repairs in addition to the pieces that remain unrecovered. The collection had a total insured value of around $129 million.
ICONIC CENTURY-OLD SCHOONER SET TO LEAVE MAINE AFTER AUCTION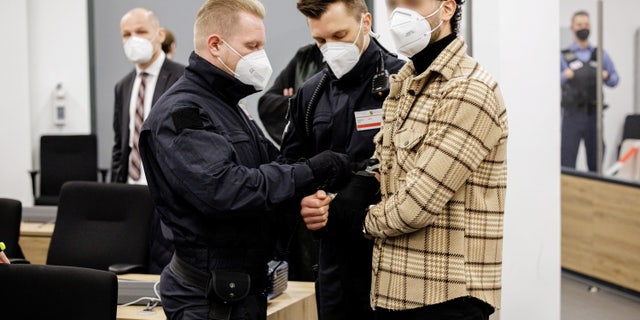 Professor Marion Ackermann, general director of Dresden's State Art Collections, told the BBC that the value in the collection was seeing the whole of it together, and the loss of any piece is particularly painful.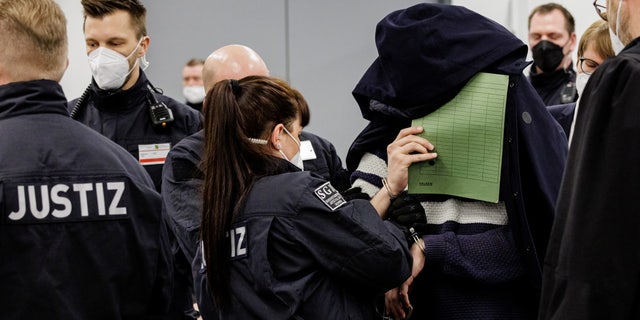 "There are people who steal artworks out of a passion for art, but this was really the opposite," Ackermann said. "They had no idea of what they had taken."
CLICK HERE TO GET THE FOX NEWS APP
The Green Vault is one of the world's oldest museums. The treasures survived Allied bombing raids in World War II, only to be carted off as war booty by the Soviet Union. They were returned to Dresden, the historic capital of the state of Saxony, in 1958.
The Associated Press and Reuters contributed to this report.