NEW ORLEANS, La. – America's nurses are stressed out to the point where they are leaving the industry. By 2027, nearly a fifth of registered nurses will hang up their scrubs for good, according to the National Council of State Boards of Nursing.
Tracey Moffatt, the Chief Nursing Officer at Ochsner Health in New Orleans, said the nursing shortage has been a problem for years and the pandemic only made it worse.
For the ones that are working, Moffatt said some are now looking for nursing jobs outside a hospital setting.
"There are tons of opportunities now for nurses to work away from the bedside," she said. "There are a lot of virtual nursing positions emerging, a lot of remote case management positions emerging, insurance companies are hiring more nurses than ever."
NATIONAL NURSING SHORTAGE HITTING RURAL AMERICA HARDEST
Jaime Taylor, supervisor at Ochsner Baptist ICU, is not one of the nurses looking for work out of a hospital as she believes she can make the biggest difference at the bedside.
"The ICU is an extremely rewarding place because these are the sickest of the sick, and you get to be an angel to them," Taylor said.
FEDERAL GOVERNMENT WILL DICTATE STAFFING LEVELS AT NURSING HOMES FOR FIRST TIME EVER, ACCORDING TO BIDEN ADMIN
The National League for Nursing said nurses are trained to care on average for three patients at a time, but some may have to handle up to nine patients at a time.
"We are at a crisis proportion of a shortage," said Dr. Beverly Malone, president and CEO of National League for Nursing. "The nurses we lost due to COVID, due to being burned out, being not enough nurses to care for and the large volume of patients."
Data from Nursing Solutions, Inc. shows the Registered Nurse Vacancy Rate nearly doubled over the past four years – it was at 8% in 2019 and now sits at 15.7% in 2023.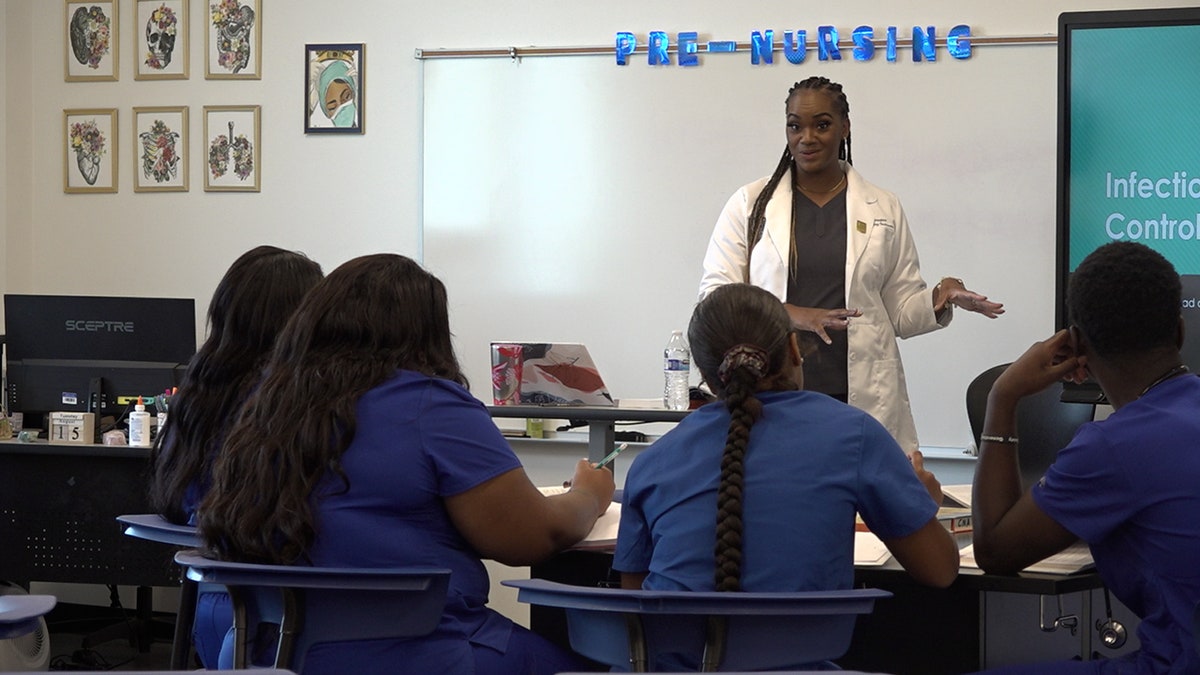 The National League for Nursing advocates with nursing programs, schools and policymakers to provide higher funding and compensation for nurse educators.
CLICK HERE TO GET THE FOX NEWS APP
The organization also provides research grants to future and current nurse educators.